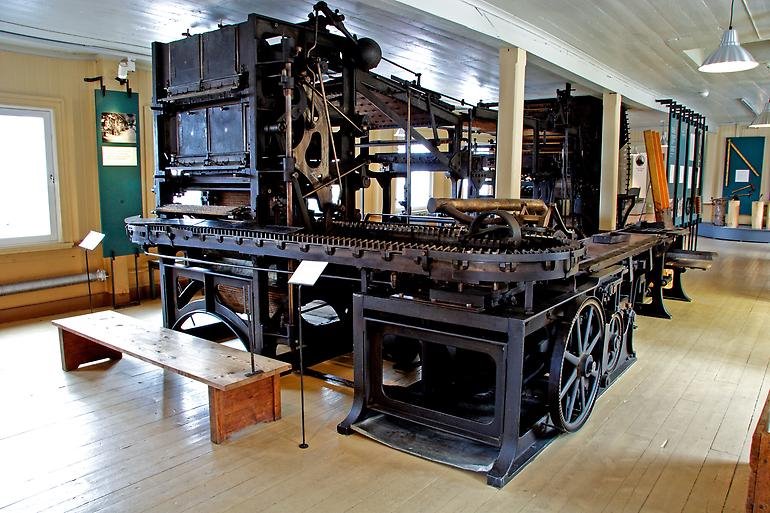 Welcome to the Match Museum in Jönköping. It is located in the beautiful building that once was the first match factory in Jönköping.
In the museum, living match history is told. Encounter the people and machines that built up the match industy and developed it into a global operation. You will find thousands of matchboxes and labels.
The shop has a wide range of matchboxes, labels and much more.
Welcome to visit the Match Museum!
Opening hours
1/6 - 31/8
Mon-Fri: 10 - 17
Sat-Sun: 10 - 15
1/9 - 31/5
Tue-Sun: 11 - 15
The museum is closed on public holidays and the day preceding public holiday.
2023 closed: 6/6, 23/6, 24/6, 4/11, 24/12, 25/12, 26/12, 31/12.
Closed provisionally from 1 September 2022 - 6 June 2023 due to remodeling.
The museum shop has the same opening hours.
Dogs not allowed. Guide dogs are allowed.
Entrance fee
Dec-Jan: Admission free
Feb-Nov: SEK 80 pp
Group entrance fee: SEK 70 pp. (10 persons)
Up to age 19: Admission free
Guided tours:
SEK 1000 + SEK 60 pp during office hours.
Outside office hours - Please ask for price quotation.
If a booked group does not show up the agreed fare will be charged.
In case of late arrival an extra fare of SEK 200 will be charged for every started hour.
Cancelation most be done latest five working days before expected arrival.
Film
In Swedish and English.